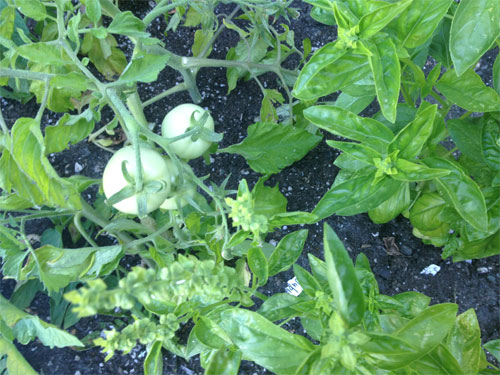 I'm going to try something a little different this Summer and put Aalto on sale for two weeks. From now until July 30, 2013, everyone's favorite patchable, semi-modular software synthesizer is 50% off.
Whether you have the demo, the Aalto CM version, or no Aalto in your life at all, this sale is a chance to get the polyphony, full email support and future updates that come with a full license, all for half off. Visit http://www.madronalabs.com/products/aalto for happy clicking and saving.
In other news, Summer's in full swing and I hope you're having a great one. I'm spending most of my time working on the next big thing from the Labs, a new software instrument. Most details will be under wraps for a little while longer yet, but I'm aiming for a release sometime this summer, so you curious synthesists will not have long to wait. What I am saying is, it's a new take on physical modeling with an Aalto-like user interface. It will be the first product to a certain kind of physical modeling, so far as I am aware. Green is its color. More details to follow.
Frankly, at this point Aalto's reputation is a lot to live up to! I'm working hard to make a second software instrument that will play off Aalto's strengths, provide a whole new world of sounds, and keep the quality bar very high. I can't wait to get this out there and hear what you think.
Here what i call a good teaser post ! :-)
I wouldn't want you to think I'm just lying around enjoying my summer. :-) More information soon!
Really, can't wait for the new synth!
Still try to enjoy a bit of summer, we can wait a few extra days (I think.. maybe.. ;-))
Dead excited - another synth of the quality of aalto is something to really look forward to. So now I have this and the monome/ bulcha collaboration to get my imagination working overtime...
I'm excited about that one too!
I really, really want to know more about the monome/buchla thing.
on may 27 tehn said: "we're expecting to have a demo and specs within a couple months. circuits are near final. working on physical components and more programming to do."
may, june, july...:)
Just want to say thanks for the sale finally I can afford the full version and its amazing : )
Thank you for this !!!! Aalto was on my list for a long time:]
Hmm.. physical modeling synth with the Aalto quality, YES!
will it be powered by green tomatoes or will it just produce salsa verde at the output ?
The tomatoes are getting orange now, so it's hard to say.
How's the physical modeling thing coming? Can we hear an audio preview yet?
Summer almost over and its just about green apple picking time. Are the apples turning "green" yet?
The fruit is ripening on the tree. It looks delicious now, but is not quite ready to eat.
will the fruit be falling at decibel? luck old you - you'll be sharing a platform with brian and kelli when they unveil aleph!
Hmmm, Maters, as we say in KY! And new Madrona synth, tasty! :)
Work is going well. Looks like I'll have something to demo at Decibel.
Sounds great! I was just looking at the Decibel website. Hopefully, there will be video. Also, saw that, Neon Indian is playing. Nice!