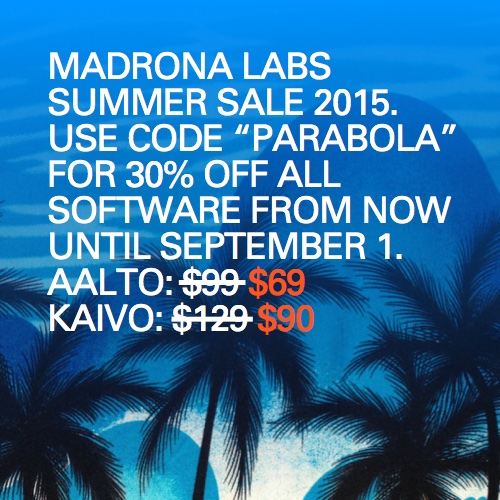 Hello ! This great news ! Could you explain your upgrade policies (for .y versions and for x. Versions) thank you !
All versions of all software come with free upgrades until the next major version (2.0 Aalto will be next). The major version will be a small purchase. I've been updating Aalto for five years and I'm still on 1.x, it's all been free upgrades.
It's great, thank you. Time to get it !
What a great timing, I was planning to buy Kaivo this week. I have been running the demo for a week and I'm mesmerized by its sounds.
Wow...didn't see the 30% sale code till after I made the purchase of AALTO 1.7...oh well my bad,nice product,I've been searching for something like this for my Linnstrument.
Thanks Randy.I really appreciate it!You guys are the best.