randy's Recent Posts
Thanks for the impressions of how you are using Mac and iThings!
Parameter overrides or locks for any parameter are definitely on my list of things to add to all the instruments.
I'll have to take a listen to the u-he instruments. If a synth is doing poly legato without something like MPE to tell it which "vibrating object" a note is on, there's always a decision to be made about which note to connect to a new one. Without getting too much into it here, I'd say it gets tricky pretty quick. :-)
I think you are going to have to use one Aalto in unison mode per "string" right now. Voices will want to reassign to new incoming notes and aside from the unison switch there are no switches on that algorithm.
I do appreciate your idea of the "MPE Legato" mode and I can see adding that at some point. I'll add it as a feature request.
Thanks for the feedback.
Hi there, I'm happy to help you diagnose what's going on. Getting a movie of the data from you is the best way.
You can record the screen using QuickTime Player: https://support.apple.com/guide/quicktime-player/record-your-screen-qtp97b08e666/mac
I'm assuming you have the latest software v. 1.8.3: https://madronalabs.com/topics/1691-sticky-soundplane-client-for-mac
Please go to the Touches page and set the view mode to "calibrated." This shows the closest thing to a direct pressure readout from the sensors. Then make sure "view scale" is at the default of 1.0.
Then capture a video of running a single finger slowly across the surface from left to right on each row of keys. You could take around 5 seconds per row.
Then try to capture one of your stuck-note events, again on the "calibrated" page, so i can see what that looks like.
This should let me look for electrical and mechanical issues at once for an initial diagnosis.
Fingers placed on adjacent keys are going to be recognized as the same touch. This is a limitation of the current sensor software. I plan to improve this in software in the future.
Noise when the sensor is at rest is normal. Not enough to trigger random notes, obviously, but it is OK to see the noise. Every sensor has noise—most just don't give you a way to see it.
Forums are a great way to get in touch but not good for sending videos—please direct followups to support@madronalabs.com. You can share the videos using Dropbox or something similar.
Thank you for sharing, Pierre! I've tweeted about it and found it very interesting as well as evocative sounding. I appreciate your crediting Kaivo.
Thanks very much for sharing!
A bug report identifies a problem with the software and gives the developer facts that will help lead to a fix. Nearly always, it should be short and sweet.
First, before reporting a bug, please look at the topics in this forum to see if one matches your problem. If so, post in the existing thread. If not, then start a new thread with a title that describes the problem briefly. A good report contains:
Title: A very brief description of the issue and when it happens
Environment: all of the software and hardware the issue happened on, including:
Plugin or software and complete version (found at upper right in Madrona Labs plugins)
AU/VST host and version
OS Version, full version like "OS X 10.14.6" or "Windows 10 Pro version 1903"
Steps to reproduce: what causes the problem, told in a way that a developer can repeat it. Numbered steps are often helpful here.
Reproducibility: when the steps are followed, does the problem happen every time, sometimes, or rarely?
Expected result: what you thought was supposed to happen when the steps were followed.
Actual result: what happened instead. Did the DAW crash? Did the plugin stop making audio? Please try to be specific—"the button didn't work" may just mean that we have different expectations about it.
Evidence: if you are able to get them, screenshots or audio captures can be very helpful to describe the problem.
Thanks for your help in improving our software!
Thanks for the notes and offer of help. I've been in touch with Jim at Five12 and I think I know what's going on here. I'll be able to focus on this in earnest in a week or so.
Do you remember which change made it start working again?
It's also possible that it doesn't happen every time.
This is very cool, thanks! I'll try to point some more people to it in the next newsletter or similar.
It would be useful to have this feature. I design things "from the knobs in" and so the difficulty here right away is, how would the UI look and work?
Now if there were an arbitrary function generator that you could run the vox output through, as well as other things, that would be one solution.
I updated Numerology and I can't reproduce this issue anymore. Numerology is 4.2 (build 178) here. I'm on MacOS 10.14.
Please let me know if that works for you. If not, you could also try this Aalto 1.8.3 installer: http://madronalabs.com/media/aalto/Aalto1.8.3.pkg
It turned into a pretty ambitious project and I'm reworking a ton of the enabling technology as well. I appreciate that you are still interested!
I have put some of the behind-the-scenes work into a smaller new release. More info on that in the next couple of weeks.
I've finished version 1.5.0 of the Soundplane software. This release is recommended for all Soundplane owners. It fixes some possible crashes and has an entirely rewritten touch tracker, almost a year in development. The benefits of this new tracker should be obvious as soon as you play it!
Direct link: Soundplane 1.5.0.zip, 5.9MB
version 1.5 changes:
new touch tracker algorithm:

consumes much less CPU
improved latency
improved pressure sensitivity
improved pressure uniformity
improved position accuracy
allows better tracking into corners
lengthy normalization step no longer required
fixed hanging touches

fix Kyma connection
improve selection of lowest-noise carrier set
fix a possible crash when switching zone presets
fixed a window-related crash on shutdown
fixed latency issue when in background for an extended time
In case you missed it, you can see me playing a Satie piece using the new software here:
I'm taking on some "real pieces" in addition to improvising, to feel out what changes will make the next model of Soundplane the best instrument we can make it.
The documentation does not reflect many aspects of the new software yet. Please post in the forums or email me anytime if you have questions.
NOTE: to install this version of the software I recommend removing the existing files in ~/Library/Application Support/Madrona Labs/Soundplane. Then running the new version the first time will run the carrier selection and create new defaults.
After the new prefs are made, select "default" from the OSC destinations menu to get OSC flowing again.
If I did this I would probably make it quantize to whatever scale is selected in the KEY module. Then adding a scale that just has the dial detents in it should give you what you want also.
Can you turn on record automation to record the manual tweaking of the knob you are doing? That should work. Then if you want to edit it you'll have all those values in the automation track to cut and paste.
I forgot to add that search is on the Resources / Support page.
No idea of when exactly. But it's clear tablets are a big part of the future.
Been vector-based here since 2009. I don't see all the trains coming, but I saw that one.
Fedor Pereverzev, AKA Moa Pillar, is an artist who specializes in deep, dark electronic sounds. Hailing from Moscow, Fedor works by day as a sound designer for the audio company Monoleak. His recent album Humanity was released by the label Full of Nothing. A label based in Karelia and run by Anya Kuts and Ivan Zoloto of the noise duo Love Cult. Humanity is a beautifully textured journey through the Moa Pillar world, all while showcasing Pereverzev's sound design expertise. We were happy to have the chance ask him some questions after learning he used Aalto as the main tool on his new album.


You've described your music as "Spiritual Bass". Can you elaborate on what this means to you?:



Spiritual bass is a journalist's term. I used tag "spiritual" only in track's description on Soundcloud. This word is important because it allows me to show that this music is not only about dancing (although I attach great value to this aspect as well) but about my own way of understanding the world. The tag "Spiritual" points out that this music is a result of my own discoveries and experiences regarding to metaphysics of the world.


What is Moscow like as a place to be making electronic music like yours? Would you say that where you are physically, and a sense of place, is important to your work? Do you enjoy performing live?



I think Moscow, like any other big city, is a comfortable location for music making. There is always something going on. You can feel this eternal motion that motivates you to move on. You can always find somewhere to go or to be inspired. But at the same time, I can't say that Moscow inspires me. I'm not interested in reflection on the aesthetics of the city or its metaphysic in my music.


I've truly started to enjoy live gigs just recently. Until now I had pretty mixed programme that didn't allow the most important thing to happen - going deep into the music. It didn't allow me to do this. Today meeting people is important for me. New programme is strong and solid. This is where the magic happens. Anyway, live performing is still a tricky thing for me technically. I never write music keeping in mind the way I will perform it. I always consciously choose building complicated structures instead of the ease of performance. So the question "how to play it?" is always acute. My music has lots of layers and I can't play them all. You have to find balance between audio, that plays automatically, and structures, that should have been manipulative. This kind of analysis of my music is an interesting game for me.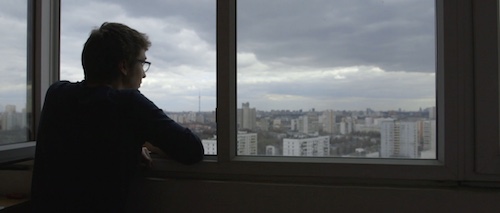 You mentioned that you work as a professional sound designer by day. How does this line of work relate to your personal musical expression? What can you tell us about Monoleak?



Monoleak is a full service audio production and music agency, formed by me, Savely Shestak and Savva Rozanov. We've been producing music for movies, advertisement and shows for almost five years now. For the last couple of years we've worked with dozens of automobile brands with their launches in Russia and abroad. Our latest significant achievement is creating original soundtrack and sound design for the biggest show in world history of 3D-mapping created by Sila Seta Inc. covering huge Ministry of Defence building in Moscow.


The working process helps me with my own music growth. Working on the projects as part of Monoleak I better understand what is really interesting for me in music and what is superficial. I can realize all of my spontaneous desires, not allowing them to get into my personal field. For example I can write "sweet" house music, edm and so on. It's also a constant improving of technical skills. By the way, we use Aalto pretty often in production. It's perfect for background atmosphere and sound design.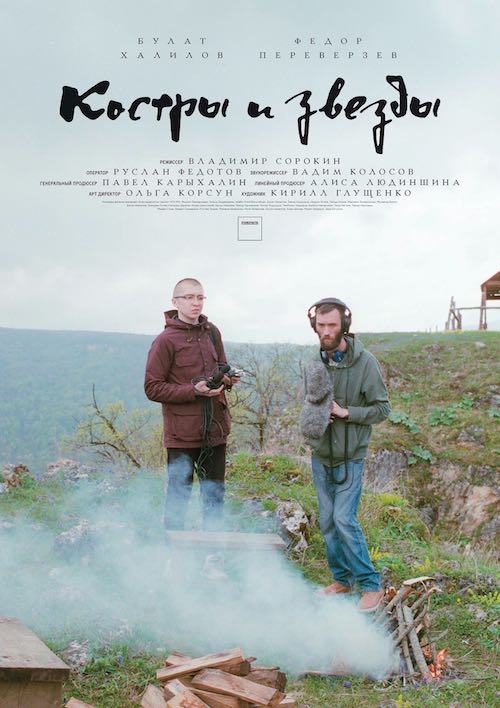 You mentioned on our forums that your new album is 85% Aalto. What is it about Aalto that you connect with so well? Can you tell us anything about how it fits into your process? For example, do sounds tend to come first and lead to rhythms or vice versa?



Yes, that's true. In fact I used Aalto (and sometimes Kaivo) for all the sessions except melodic bass and rhythm. Tracks without rhythmic structure (Essence and Magnets) had been made with Aalto. I can honestly say that I'm in love with this synth. I like its clarity, intuitive interface and certainly the sound! I had a feeling that I was working with a live instrument because with Aalto you can achieve tones and rhythm imperfection. And I really appreciate it. Should also note the ability to download different musical temperaments. It's great! I was really impressed when I found variety of my favorite composers (Terry Riley and La Monte Young) in the list of "key tuning". I dream about modular synth by Madrona Labs (as many other people I think).


My work starts with opening the session where all the knobs of Aalto are connected to Launch Control XL. Further, if I don't have any specific idea, I just turn on the recording and improvising. Most often something impressive comes out during this process and I use it in further work. This approach and scopes of Aalto were very useful during my trip to the Caucasus, Kabardino-Balkaria. The purpose of the trip was the musical commination between me and the guys who play and learn traditional Kabardian folklore. The result of it was a documentary "Bonfires and Stars", which is now being prepared to be shown at international festivals. It was filmed by Stereotactic team.



profile: Josh Leibsohn

photos: Fedor Pereverzev




Listen to Humanity: http://everything.fullofnothing.net/album/humanity


Moa Pillar:
Soundcloud
Facebook
Twitter


Monoleak:
Soundcloud
http://www.monoleak.ru
Thanks for the thoughts. I'm more and more certain I'll do tablets eventually—it's just the way things are moving and an undeniably useful form factor for playing. This weekend I taped my macbook pro to a stool at a show. I would rather just not bring it.
Most iOS developers I know are moving towards AUv3 only, with a standalone if that makes sense.
It's easy to set up vox in a predictable way when you want certain intervals or differences. For example when the input has a default that gives you a useful value. like the oscillator pitch default of one-per-octave. Attaching vox to this will shift each voice after the first up by an additional octave. I guess this is covered well in the manual.
Where things get tricky, as you point out, is dialing in small variations that you want. Here I think Aalto could use some UI additions, such as text entry or other fine controls for the attenuverters. I do plan to add those.
The attenuverters do have a fine-adjust mode like the other controls. Holding shift while dragging can help with fine adjustments.
Maybe a precision attenuator on the vox output itself could help too? I'm open to ideas.
Sorry, there's no way it can be made to do that currently. A few people have asked for that feature, so I will add it at some point.
Aw, thanks! A very thoughtful testimonial and very much appreciated. That feeling of getting lost in music making is very important to me. I'll check into the patches. :-)
Good questions! I know I can do a better job of demonstrating Virta. I would love to get some tutorial videos out for it like the ones Josh did for Aalto.
Hey, thanks a lot for the note. Glad Kaivo is a part of your dive into physical modeling!