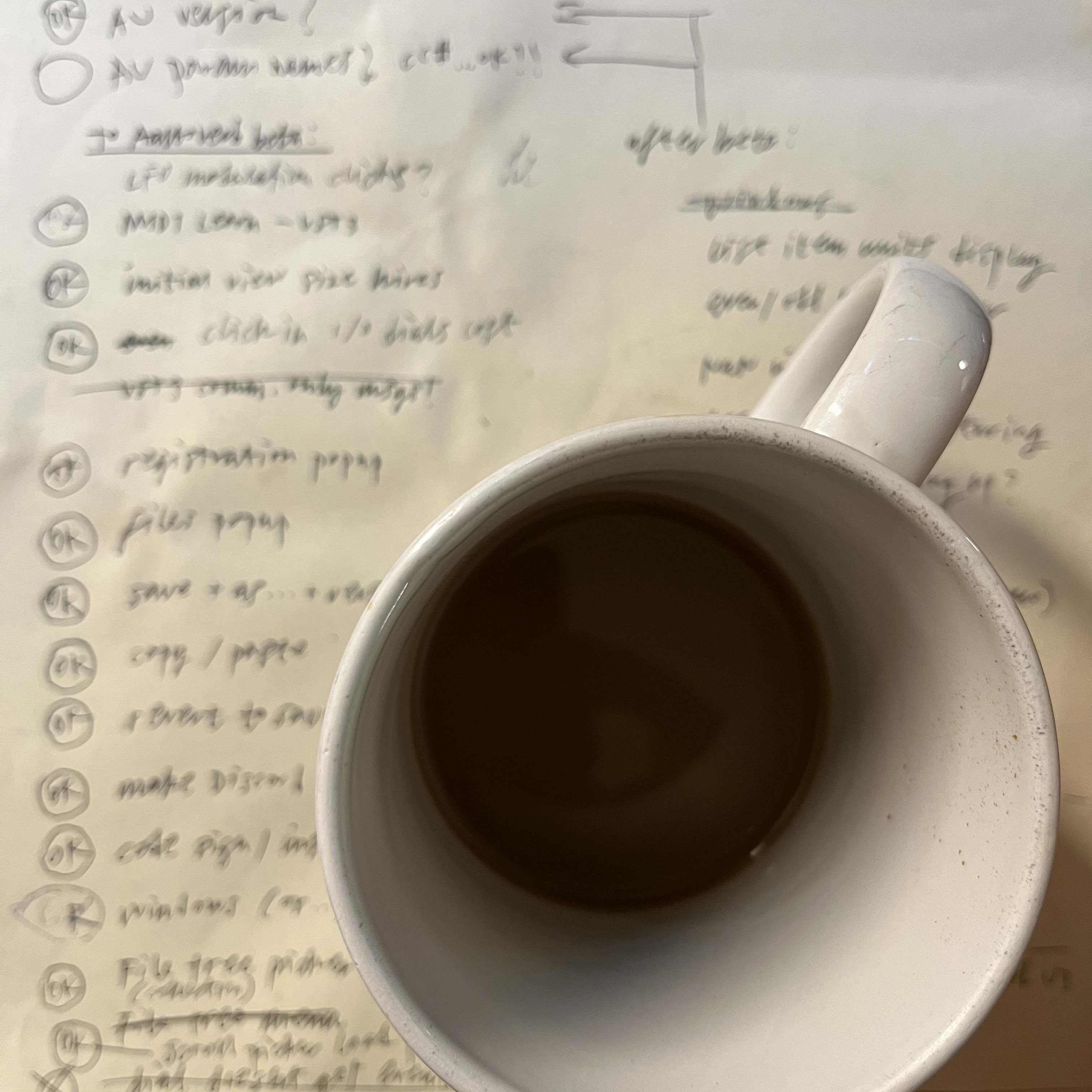 I've made a beta of Aaltoverb 2.0 available on the site here as both Mac and Windows installers. Links are below.
I'm excited about this release because it's the first rollout of a whole new framework I've written as the technical foundation for my plugins going forward. This will enable fast animations so I can make the fun and informational UIs I've had in my sketchbook for a while but was not able to put into products.
When the pandemic first hit I was playing video games regularly for the first time in years. In console games like Animal Crossing and Breath of the Wild I saw a lot of cool interface concepts that were fun to look at and also very usable. "Why can't we have these nice things in plugins?", I asked… kicking off at least a year of work.
Feel free to grab the software and try it out. And if you have time to contribute by writing quality bug reports, or sending your thoughtful feedback on the new features, please sign up to the Discord to do that.
In addition to the new graphics layer, Aaltoverb 2.0 provides Apple Silicon compatibility, MIDI learn, an LFO per control, a patch browser and a small collection of example patches.
The 2.0.0 beta release seems solid but as with any beta software, use it at your own risk and not in crucial projects! If you're more tending towards caution right now, the release version should be out soon.
Since the manual will take some time, I made a quickstart video on the new features. You can see that here: Aaltoverb 2.0 Quickstart
Aaltoverb beta links:
Mac: http://madronalabs.com/media/aaltoverb/Aaltoverb2.0.0b2.pkg
Windows: http://madronalabs.com/media/aaltoverb/AaltoverbInstaller2.0.0b2.exe
Discord invite link:
https://discord.gg/a86NhCws
NOTE: I've had some trouble using the invite link in Safari. If you run into this, just use another browser to accept the invite.
@randy,
glad to hear that from you :)
Is implementing a small early reflection section an option for you? It can always be done with a dedicated plugin of course but it could be a great and comfortable addition.
I'm very eagerly waiting for a final release. The sound is just too delicious. I wish I could already have a not crashing version.
Will you email us when next update is ready for testing?
Happy developing. Stay save
Hi just some link feedback.. Your Discord invite:

I get "This invite may be expired, or you might not have permission to join."
Do you still have a Discord channel?
Yes, the channel is active and I plan to drop the final beta this week.
Here's a new link that will work for seven more days:
https://discord.gg/UhsxEaM6