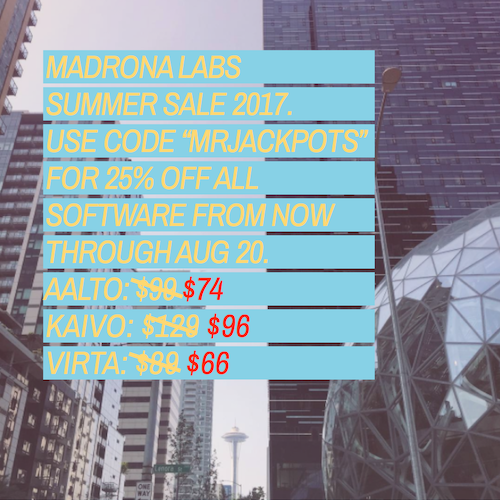 Dear music makers,
In appreciation for your support, we are having a summer sale this year. Use the code MRJACKPOTS on any of the product pages to get 25% off any Madrona Labs plugin. From now through August 20.
photo: @photoboothkt
Hi Randy, the coupon code isn't working for Kaivo.
Whoops, I meant to expire it tomorrow—fixed!