Hello again! Here are a couple of photos of my new shop space in Ballard, where I'm going to be doing the assembly and testing of the Soundplane. I got a nice used table saw, and first thing, It got used to build a room within a room. The shop building has giant ceilings, which is great, but it is not heated and so I needed a smaller space inside it I can insulate and heat, so that finishes and laminates will dry. My friend Christopher helped me frame the little space you see here and build a workbench.



We picked up the funny racing-stripe glass panes at my favorite used building materials place the Re-Store, a couple of blocks from the shop. They were exactly what was needed and were all of eight dollars in total. I think they were for a shower that never got built.



On the right you can see a few future Soundplanes. And yes, an Aeron chair from the dot-com bust.


On the software front, the new calibration is coming along very well. In just the last few days, thanks to my new filter code, the Soundplane has gone from being a promising prototype to a sensitive instrument that you can actually play. I'm going to turn this new work into a proper demo movie ASAP. I won't finish the client software for the demo, but do want to demonstrate OSC support and some of the calibration features.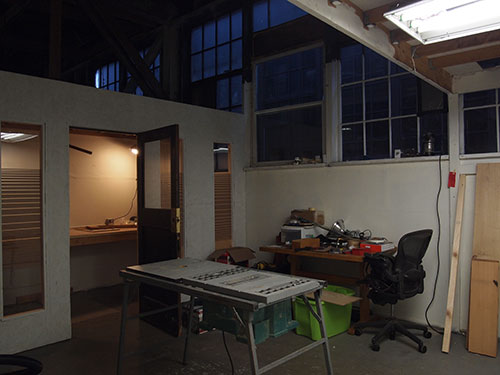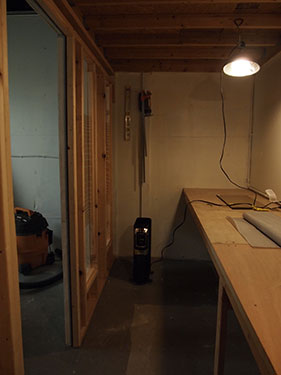 it looks like a nice space. I am quite excited to see this project come to life
Very nice shop! Good to hear that Soundplane is progressing well.