Breaking news! I know that while the Soundplane looks fun, and sensitive, it might take touching one in person to know if you want to make music with it. So I'm going to be doing lots of traveling in the next few weeks, to bring a Soundplane prototype within reach of as many people as I can...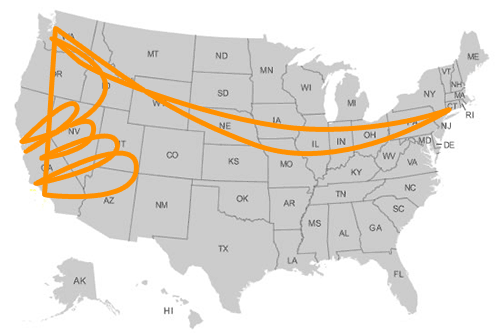 The first stop will be Expo '74, hosted by Cycling 74 in Brooklyn, New York this weekend! I will be showing the Soundplane, connected to Max/MSP through a brand new soundplane~ object, at the Expo '74 science fair on Saturday evening. I know this is incredibly last-minute news, but this only came together thanks to last-minute events and the flexibility of my generous hosts.



Registration for the Expo is closed. But don't fear. I wouldn't come all that way and not do a demo that other people can come to. I'm going to find some time during the weekend to set up camp at a local cafe, hacker space or even a private abode. I'm still looking for a good place. If you will be in NYC and do want to come, or want to suggest a place (I'm staying at a friend's in Brooklyn) please get in touch via the forums here. If it's only a handful of people, maybe we can do it at a private studio or residence.


Remember that my Twitter feed is the best place to get truly late-breaking news. I'll be posting there for certain once I know more.


So, on to the less last-minute stuff: the West Coast tour. As announced on Create Digital Music, here are the upcoming dates I'll be demoing Soundplane in the Golden State:


Robotspeak, San Francisco, Saturday Nov 5, 4pm
CNMAT, U C Berkeley, Monday Nov 7, 2pm
UCSB, Media Arts and Technology Seminar, Tue Nov 8, 5:30 pm
CalArts, Thur Nov 10, 6:30pm


All of these events are free and open to the public. Come play with a Soundplane, and ask questions about anything from capacitive sensing to CNC machining to software! I look forward to meeting you.

Very Awesome! I'll be seeing you at Robotspeak!
1) Travel itinerary looks like fun. Only someone with a private jet, and all the time in the world, would take that long, curvy route from Sea-Tac to SFO like that. Idaho and Utah will be pretty at this time of year. Madrona Airways!
2) Down here we call Arbutus menziesii a "madrone". I'm glad you're a Pacific Northwest company, because "Madrone Labs" doesn't sound nearly as cool.