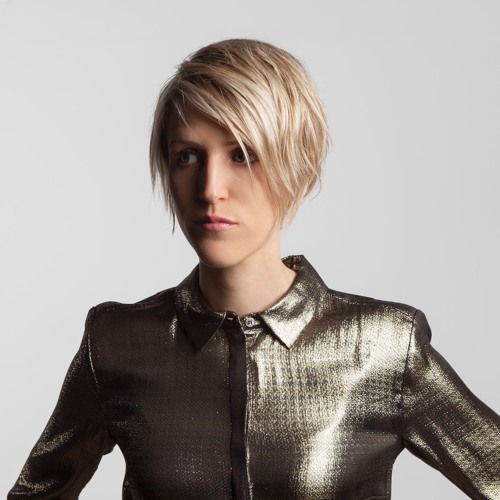 Kate Simko can trace her musical journey back to the age of five, when she began studying classical piano and music theory. Throughout her time growing up in the Chicago suburbs, music was a constant creative outlet but never something she considered as a career plan. Then in the early nineties, as a teenager, she found her way to the underground Midwest rave scene in the wild and full flower of its youth and something clicked. Having dance music as an abiding inspiration alongside her classical training led her to center her life more and more around music. She writes: "I was just starting to figure out who I was as an individual, and electronic music opened my mind and passion for life and self-discovery. It was through dancing til dawn at raves that I started absorbing new music and ways of thinking."
Kate began DJing on WNUR radio in Chicago in the early 2000's. In 2002, she studied composition in Santiago, Chile, and recorded her first album Shapes of Summer with Chilean electronic producer Andres Bucci. Since then her catalogue has grown to include releases on a wide variety of labels Kupei Musika, Get Physical, Hello?Repeat, The Vinyl Factory, Leftroom, No.19, Sasha's Last Night On Earth imprint, and Jamie Jones' Emerald City.
She now lives in London, having recently completed a Masters in Composition for Film and Orchestra at the Royal College of Music. She works on a broad range of musical pursuits: producing dance music, composing soundtracks, remixing, DJing, and playing live with her group the London Electronic Orchestra. Through all of these her work projects her unique voice, combining classical orchestration with dance music's jack.
When I listen to your work, from earlier tracks on labels like Kupei Musika and Hello? Repeat to your latest work with London Electronic Orchestra, I hear a lot of careful attention to timbre. Instead of the kind of sound that references a certain genre, yours always seem more tailored to the particular composition and not so easily described. Can you talk about your process for coming up with these sounds?
Yes, I imagine the sound I'd like to create, then work towards creating it. Sometimes it's achieved by an instrument with a lot of effects. For example, I might take an accordion, because it has a slow attack and release, and then add some distortion, a drastic EQ, panning, and delay or other modulation plug-ins to achieve a desired synth sound. I often lean towards "organic" sounding aesthetics, so taking a sound recording and manipulating it works well to have a warmer, less digital sound.
I take it that Aalto is a part of your process somehow. Is there a certain kind of sound or situation you use it for?
Aalto is fantastic for spatial sound design and pads and dense sounds with a sense of movement. Personally, I find myself drawn to Aalto for film scores, and actually am using Kaivo and Virta on a soundtrack right now too.
This film score, a science documentary, is working well with rhythmic synths, and these synths are ideal. They don't sound too repetitive yet there is a sense of constant movement, which works well against the film.
You've talked about how, in your recent work with London Electronic Orchestra, you are giving what would normally be synthesizer parts to the acoustic performers. Do you end up composing in the same way you would for synths, or have you found a different approach is needed?
In general I compose for orchestral parts in an electronic song in the same way. I usually pull up the section of the orchestra I'd like to use (ex: French Horn for brass, Cello for low strings, etc). and record ideas from the MIDI piano. I don't focus on the timbre of the orchestral samples, just the melody and rhythm, as I know the sound and orchestral instrument will change.
It many of the LEO pieces it sounds like the band is playing to a master clock. Do you use a click track? Has getting the group to feel right rhythmically been difficult?
The LEO musicians are excellent players with a great sense of rhythm, so they make it seem easy, not difficult! We always record to a click track, but they know they have freedom (especially when it's a solo line) to express themselves and get back in time to hit the next phrase.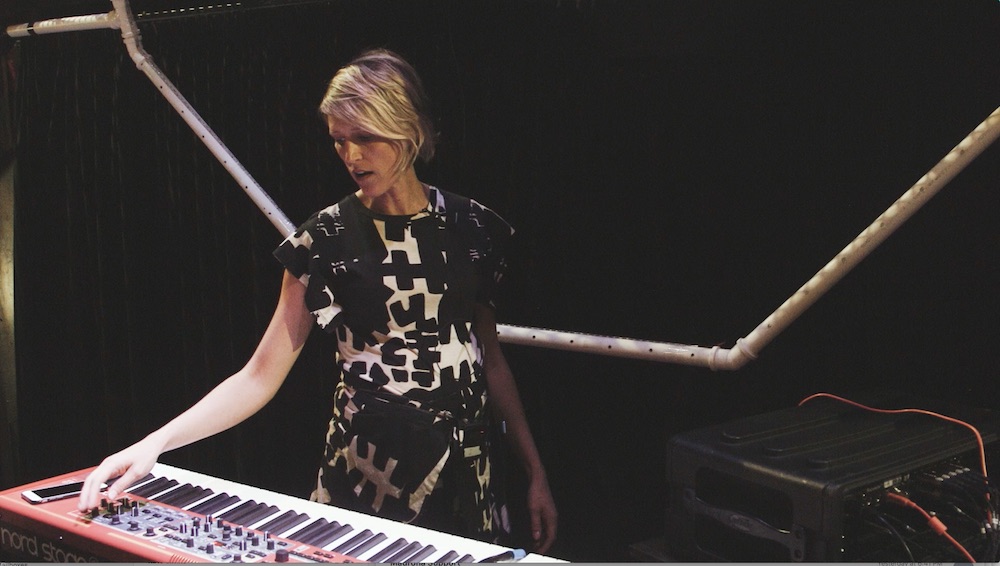 I'm curious about the path that led you from doing solo productions to becoming a bandleader. Is this something you've been trying to move towards for a while?
This was a surprise turn of events for me too! I moved to London in 2012 to get a masters in Composition for Screen (film and orchestra) at the Royal College of Music, and I was at the RCM recording studio (which charged only £20/hour including the engineer and Pro Tools recordings!) as much as possible. I started writing for an amazing harpist, Valeria Kurbatova, and our LEO violinist Kamila Bydlowska, and tried out every orchestral instrument possible. After two years I had a collection of songs which is the core of the debut London Electronic Orchestra album.
Between dance music, film/video work and the live performance you have a lot of irons in the fire. Are there any new projects coming up you'd like to mention?
Yes, it's a balance between DJing, producing, film scores, and LEO. Right now the most exciting project on my plate is a collaboration with Jamie Jones called 'Opus 1.' Jamie and I have released a couple orchestral-electronic tracks together, and we debuted a show with live orchestra in Bogota, Colombia in December 2016. Now we are creating new material and bringing the show to the Barbican in London this November. It will be an expanded LEO full orchestra of 25 players, and Jamie and I on electronics. Hopefully we can take this show on tour next year, including to the states!