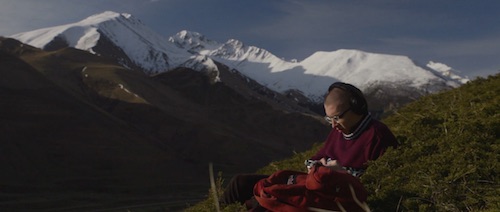 Fedor Pereverzev, AKA Moa Pillar, is an artist who specializes in deep, dark electronic sounds. Hailing from Moscow, Fedor works by day as a sound designer for the audio company Monoleak. His recent album Humanity was released by the label Full of Nothing. A label based in Karelia and run by Anya Kuts and Ivan Zoloto of the noise duo Love Cult. Humanity is a beautifully textured journey through the Moa Pillar world, all while showcasing Pereverzev's sound design expertise. We were happy to have the chance ask him some questions after learning he used Aalto as the main tool on his new album.


You've described your music as "Spiritual Bass". Can you elaborate on what this means to you?:



Spiritual bass is a journalist's term. I used tag "spiritual" only in track's description on Soundcloud. This word is important because it allows me to show that this music is not only about dancing (although I attach great value to this aspect as well) but about my own way of understanding the world. The tag "Spiritual" points out that this music is a result of my own discoveries and experiences regarding to metaphysics of the world.


What is Moscow like as a place to be making electronic music like yours? Would you say that where you are physically, and a sense of place, is important to your work? Do you enjoy performing live?



I think Moscow, like any other big city, is a comfortable location for music making. There is always something going on. You can feel this eternal motion that motivates you to move on. You can always find somewhere to go or to be inspired. But at the same time, I can't say that Moscow inspires me. I'm not interested in reflection on the aesthetics of the city or its metaphysic in my music.


I've truly started to enjoy live gigs just recently. Until now I had pretty mixed programme that didn't allow the most important thing to happen - going deep into the music. It didn't allow me to do this. Today meeting people is important for me. New programme is strong and solid. This is where the magic happens. Anyway, live performing is still a tricky thing for me technically. I never write music keeping in mind the way I will perform it. I always consciously choose building complicated structures instead of the ease of performance. So the question "how to play it?" is always acute. My music has lots of layers and I can't play them all. You have to find balance between audio, that plays automatically, and structures, that should have been manipulative. This kind of analysis of my music is an interesting game for me.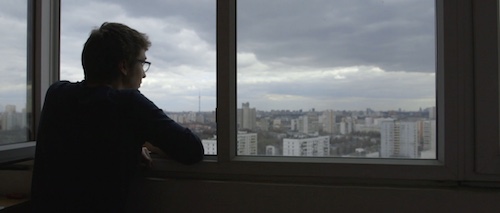 You mentioned that you work as a professional sound designer by day. How does this line of work relate to your personal musical expression? What can you tell us about Monoleak?



Monoleak is a full service audio production and music agency, formed by me, Savely Shestak and Savva Rozanov. We've been producing music for movies, advertisement and shows for almost five years now. For the last couple of years we've worked with dozens of automobile brands with their launches in Russia and abroad. Our latest significant achievement is creating original soundtrack and sound design for the biggest show in world history of 3D-mapping created by Sila Seta Inc. covering huge Ministry of Defence building in Moscow.


The working process helps me with my own music growth. Working on the projects as part of Monoleak I better understand what is really interesting for me in music and what is superficial. I can realize all of my spontaneous desires, not allowing them to get into my personal field. For example I can write "sweet" house music, edm and so on. It's also a constant improving of technical skills. By the way, we use Aalto pretty often in production. It's perfect for background atmosphere and sound design.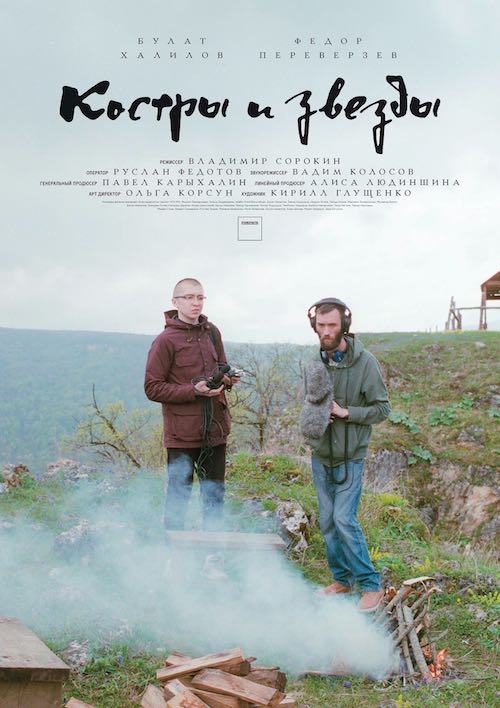 You mentioned on our forums that your new album is 85% Aalto. What is it about Aalto that you connect with so well? Can you tell us anything about how it fits into your process? For example, do sounds tend to come first and lead to rhythms or vice versa?



Yes, that's true. In fact I used Aalto (and sometimes Kaivo) for all the sessions except melodic bass and rhythm. Tracks without rhythmic structure (Essence and Magnets) had been made with Aalto. I can honestly say that I'm in love with this synth. I like its clarity, intuitive interface and certainly the sound! I had a feeling that I was working with a live instrument because with Aalto you can achieve tones and rhythm imperfection. And I really appreciate it. Should also note the ability to download different musical temperaments. It's great! I was really impressed when I found variety of my favorite composers (Terry Riley and La Monte Young) in the list of "key tuning". I dream about modular synth by Madrona Labs (as many other people I think).


My work starts with opening the session where all the knobs of Aalto are connected to Launch Control XL. Further, if I don't have any specific idea, I just turn on the recording and improvising. Most often something impressive comes out during this process and I use it in further work. This approach and scopes of Aalto were very useful during my trip to the Caucasus, Kabardino-Balkaria. The purpose of the trip was the musical commination between me and the guys who play and learn traditional Kabardian folklore. The result of it was a documentary "Bonfires and Stars", which is now being prepared to be shown at international festivals. It was filmed by Stereotactic team.



profile: Josh Leibsohn

photos: Fedor Pereverzev




Listen to Humanity: http://everything.fullofnothing.net/album/humanity


Moa Pillar:
Soundcloud
Facebook
Twitter


Monoleak:
Soundcloud
http://www.monoleak.ru