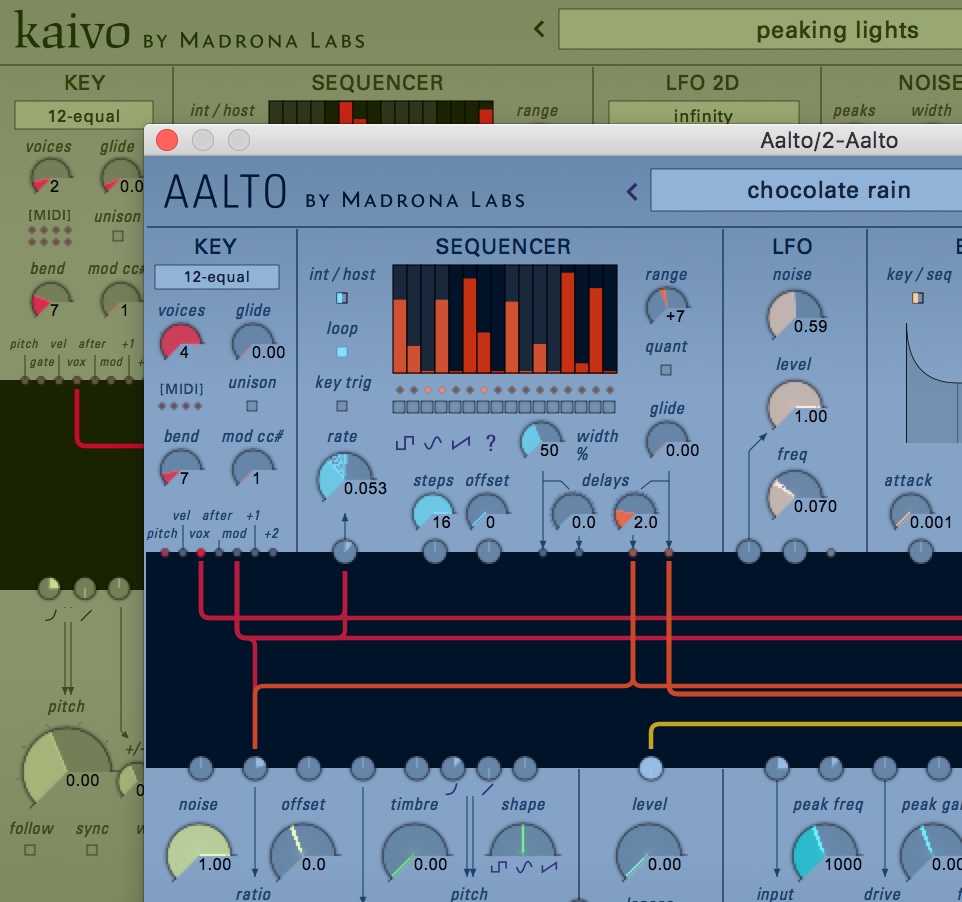 An update of Aalto and Kaivo to version 1.8.4 is available now on the product pages. This fixes a few compatibility issues that showed up in recent versions of Live, and a bug introduced in version 1.8.3 where Kaivo would stop making reasonable sound.
Aalto and Kaivo changes:
removed debug code that was causing a crash in certain hosts
streamlined OSC services
add master_tune program parameter, accessible via program text
fixed t3d input in unison mode
Kaivo-only changes:
fixed a filter bug that could lead to runaway noise
improve interpolation filters in Body
The master_tune parameter addresses the need of some players to move the reference pitch of A to some value other than 440 Hz. This parameter is saved with each patch. To edit it, first select "copy to clipboard" to get the patch as text then paste into a text editor. Change the value after "master_tune", and then paste the text back into the plugin using "paste from clipboard." I'll be adding a UI for this feature in the future but for now, this works and lets you tune Aalto to your old piano or whatever.
The interpolation filter change to Kaivo should not be too obvious, but may be noticeable as a reduced harshness when sending bright tones to the body.